Instagram Growth Hacking⠀ 200 to 700+ targeted followers per month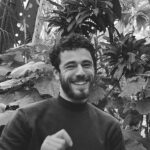 RubenHassid
(0)
0 orders in queue
Instagram growth hacking
Skyrocket your page!
You are creating content but feel like you hit a glass of ceiling? You hardly get new followers even though you create constant content that has a high engagement rate?
This is my job. I am an Instagram Growth Hacker. I manage multiple accounts:
@blackplaguemusic : I am the owner and founder of Black/Plague music label.
@hassid303 : I created a page for my videoclips, and went from 70 to 700 followers within few months, using the very technique I want to share with you. I am now around 2k followers.
@matinlimited : I launched a clothing brand very recently, and I go from 100 to 165 new followers per week.
Micro pack: Instagram Automation
This pack is for newbies or skeptical clients who dive for the first time into Instagram's super growth strategy. This single technique permits driving thousands of targeted niche impressions every week.

All you need to have is a consistent Instagram content strategy in order to boost my very own.
I can help you gain, on average, between 50 to 300 new followers per month for your Instagram account. By using the innovative Jarvee automation tool, I will target the correct audience for you – engage with them, show them respect, and offer them great value. I will follow some, and unfollow others, as we continue to view the stories.
This activity will bring attention to your profile and company. My goal is to get 10 new followers per day.
I will use the best proxies and servers for your account, in order to promote maximum account security.
Daily optimization will be initiated to keep a check on how well your IG account is working, and also follow up on the day to day improvements.
Micro package: 50 to 300+ followers per month money-back guaranteed
Instagram content strategy
When to post? What to post? How frequent? What bio? What should I write in my caption?
This second pack is reserved for those who are looking for more speed in their results. They have the content available, but don't know when to post, how to post, how to manage the stories, the highlights, the captions of their account.
By including the Micro pack in this offer you will also get :
Perfect timing management to post your photos and videos
The writing of your legends to boost your engagement
The creation of stories to multiply your attention
Highlights made for you and make your account more professional
Advance planning of your strategic content planning
Included in this package for free: participation in a Pod Group Engagement to get 100 to 200 more likes on each of your posts.
Basic package: 150 to 500+ followers per month money-back guaranteed
Included: Micro pack.
Instagram content creation
Now that you have a continuous print flow on your account thanks to automation and a perfect strategy for planning your Instagram, you're looking to take it to the next level!
This pack is reserved for artists and labels who want to achieve the highest possible growth. In addition to including the options of the Micro and Basic packs, you can get :
Photo shooting with a professional photographer
Video content creation with an audiovisual production team (@persona.studio_) for short films, 1:00 videos or a whole video for a clip on YouTube
The creation of a cover with a graphic designer
Editing of edited video for previews or entire clips
The creation of Realities and/or Stories
The price is set here following meetings between you and me (by phone or in-person): each service has a different price, but we can set a monthly price for recurring content creation. Feel free to contact me at +33 6 69 76 86 65 or to send me a message to schedule our call.
Pro package: 300 to 700+ followers per month money-back guaranteed
Included: Micro & Basic packs.
| | Micro | Basic | Pro |
| --- | --- | --- | --- |
| Description | Instagram Automation | Instagram content strategy | Instagram content creation |
| Price | 150.00€ | 250.00€ | 500.00€ |
| Order | | | |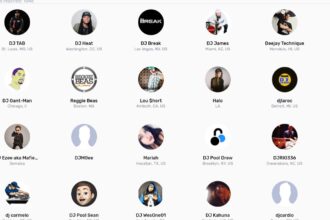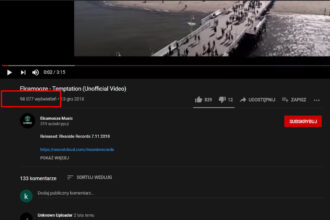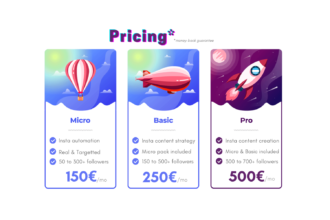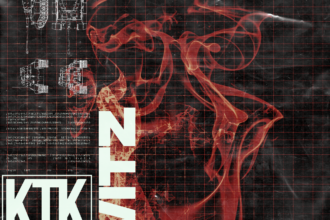 There are no reviews yet.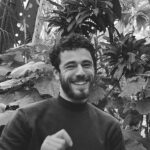 Registered on:
15, Jan 2021
User Level:
User Level #1
Owner and founder of Black/Plague label (ig: blackplaguemusic) ⠀ ⠀ Original creator of videoclip previews as Hassid (ig: @hassid303)⠀ ⠀ Owner and founder of Mâtin, a merchandising brand (ig: @matinlimited) Specialized in Digital Marketing in the music industry